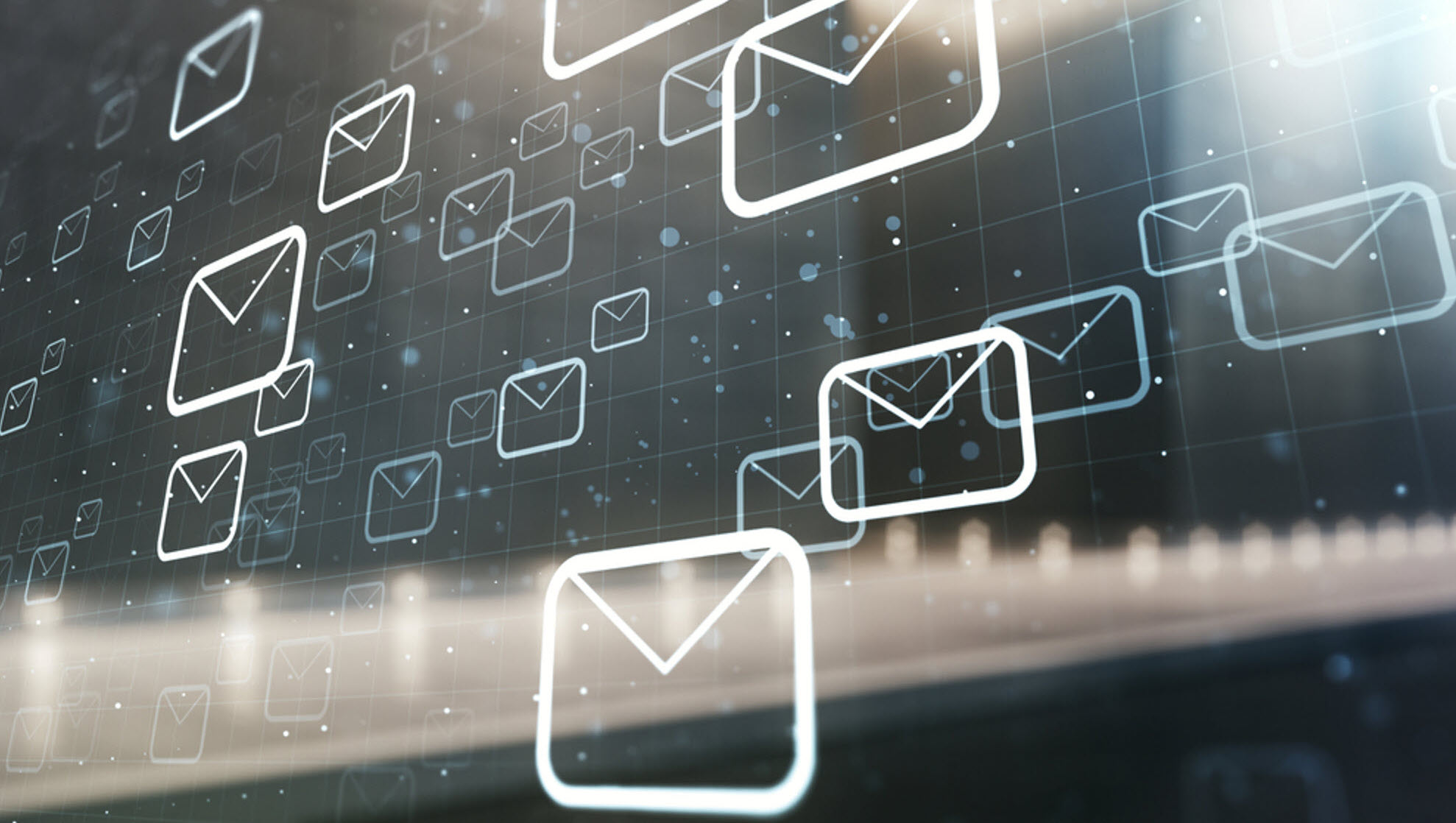 EMAIL HOSTING:
Synapse have been offering secure, reliable hosted email solutions to literally thousands of users since 1998. We have proven experience which demonstrates that we know what it takes to provide a stable, dependable base for our clients' email needs.
SynapseMail is our hybrid Linux (IMAP) and Microsoft Exchange platform enabling all our clients the flexibility to tailor the system to their needs. This one feature alone prevents overpaying for features that are not needed. Each user can have the mailbox features they really need at the current moment rather than have to be accommodated into a "one size fits all" approach. Any future modifications are easily catered for too – it really is that flexible.
Besides standard Linux-hosted IMAP mailboxes, Exchange servers are available with 100GB mailboxes as standard. File attachments of up to 50MB are fine too.
Naturally, mobile devices and tablets are all integrated too with minimum fuss!
Alternatively, being both Microsoft and Google partners, we can do all the necessary "lifting and shifting" to migrate clients to Microsoft 365 or Google Workspace and then look after ongoing management and support.
Perhaps more importantly, with neither Microsoft nor Google focusing on safeguarding client data, we offer safe and secure automated backups of all client data to non-Microsoft and non-Google datacenters at 8 hour intervals through our partnership with Datto.
EMAIL ARCHIVING:
Organisations of all sizes can benefit from the legal, technical, and financial advantages of modern, secure email archiving from Synapse.  MailStore creates 1:1 copies of all emails in a central email archive to ensure the security and availability of any amount of data for years to come. Users can still access their email via the MailStore Client, MailStore Web Access, or mobile devices such as tablets or smartphones, and search through them at breathtaking speed.
MailStore helps meet a growing number of regulations on compliance, eDiscovery, and other legislation. MailStore is also an important tool that assists in the protection against general legal risk or customer complaints.
Emails are an important and very extensive knowledge resource. MailStore enables all users to access their email easily and extremely fast, increasing productivity within an organisation.
Email can be lost due to technical errors such as corrupt PST files, or deleted by users. Users often delete their entire inbox when they leave an organisation. MailStore can eliminate these risks completely.
Emails can be removed from a mail server's mailboxes automatically once they have been safely archived. This allows the workload of the server to be maintained at a consistently low level. Procedures such as transferring email to PST files and mailbox quotas become redundant.
ENHANCED SPAM FILTERING:
Email is the most important means of communication in today's business world. Spam, however, remains the most serious threat to productivity and resource efficiency in email communication.
Cyber-criminals are motivated by financial gain, the challenge, ideology or simply mischief.  At Synapse we place our utmost trust in Proofpoint to protect us from from email-borne threats.  We believe it is a MUST HAVE for any organisation wishing to protect itself from spam, virus, phishing and malware attacks.  Proofpoint applies its proprietary self-learning smart technologies to filter all email – eliminating spam before it reaches our clients' networks or inboxes or, in turn, before it can reach their valued clients.
Proofpoint blocks 99.98% of all spam and has an industry leading false-positive ratio of less than one in a million. Our clients are protected from spam, viruses, and from being blacklisted as spammers themselves. 100% uptime and multiple datacenters for the service allow our clients to benefit from adding additional redundancy to their networks and have guaranteed email continuity.
With Proofpoint's multi-tier control panel, users and admins can access quarantine, manage black/whitelists, search logs and fully configure the spam filter according to their needs. Behind the scenes clients can relax as Synapse offers Proofpoint via Software as a Service (SaaS).  The systems are monitored 24×7 and are fully managed, maintained, and updated in real time.
Our clients remain 100% in control over their email. Nothing ever gets lost!
VIDEO: Protection from Proofpoint Essentials